Meet Dr. Casi McFarland – Chiropractor in Rockville, MD
Dr. Casandra "Casi" McFarland has been practicing chiropractic since 2001. As a knowledgeable and effective chiropractor, she has helped thousands of patients of all ages recover to better health.
If you are tired of being in pain and ready to start feeling like yourself again, we can help. I am Dr. Casi, a chiropractor and the owner and founder of Envision Health. We are the premier chiropractic practice in Montgomery County, Maryland. From the moment you walk in our door, you will know that you are in the place you need to be as you begin your journey to better health. Along with chiropractic services, we also offer nutritional testing and counseling, and corporate wellness.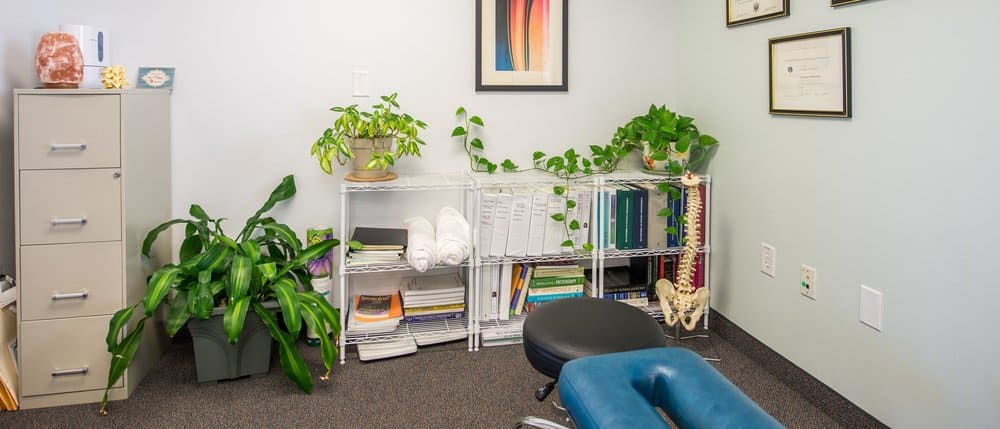 Chiropractor and Wellness Services in Rockville, MD
Dr. Casi is a board-certified nutritionist in Functional Nutrition. She takes an integrative view of patient health and understands the importance of diet and stress in achieving wellness. She is one of only a few board-certified clinical nutritionists in Maryland and treats patients across the United States. Her services include:
Nutritional testing
Dietary analysis
Dietary recommendations
Lab analysis and testing
Hormone analysis
Chiropractic for Athletes
Chiropractic for Athletes
Dr. Casi is an All-American sprinter and hurdler as well as a competitive volleyball player, avid hiker, and rock climber. She understands the importance to athletes for quick, complete recoveries to prevent any chance of re-injury.
Chiropractic for Corporate Wellness
Dr. Casi offers corporate wellness packages for companies in Montgomery County, MD who understand that better health leads to fewer sick days, increased productivity, and enhanced employee satisfaction.
Nutritional Services
Dr. Casi offers nutritional services that include testing, evaluation, a plan of action, and follow-up visits so you can achieve your highest level of health.
Core Values
Integrative: Dr. Casi believes in taking a holistic view of every patient. She spends the time needed to put the puzzle pieces together to ensure better outcomes. She believes in the connection between mind, body, and spirit.
Personalized: Wellness is about relationships. And Dr. Casi takes the relationships with every patient seriously. She learns about your lifestyle and makes positive recommendations to ensure ongoing alignment and health.
The Goal of Rapid Recovery: Dr. Casi knows you are busy with your family, friends, and work so her goal always is to get you better in the fewest number of visits.
We Help Patients Recover From
back pain
knee pain
sciatica
shoulder pain
neck pain
headaches
tennis elbow
plantar fasciitis
athletic injuries
neuromusculoskeletal dysregulation
spine misalignments